Learn to APPLY rudiments to the full drum set, here. 125 FREE drum set lessons.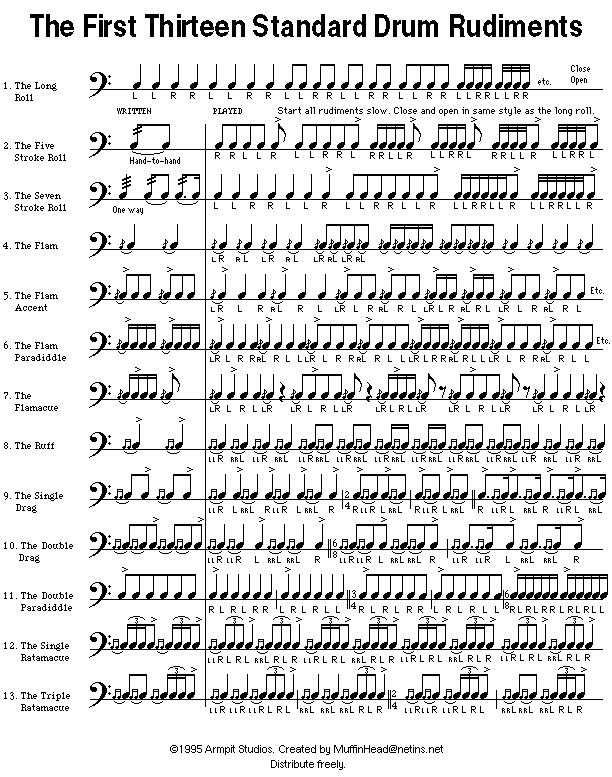 The 13 Rudiments to complete . . . MORE RUDIMENTS: You may copy and steal these rudiments by right clicking on your mouse in the gray area of the image then choose to 'Save Image as'. Help yourself!
YES! These rudiments look down-right scary as we see them here. DON'T PANIC! We're going to MASTER them a MUCH EASIER WAY! You may begin doing that, RIGHT HERE. Just click the link, and get started learning, AND USING them, the fun and easy way.
****************************

DRUMMERS WANTED: Start tomorrow . . . at top pay!
Click, Read, Think . . . and Decide!

****************************