PART I: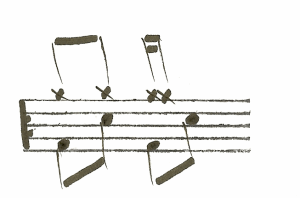 VIDEO: Click here to see, and hear the above pattern. Memorize part I, before moving to part II.
PART II:
Memorize this too.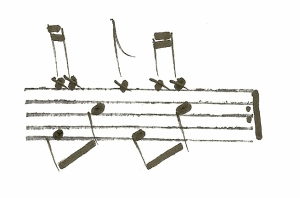 That 3rd cowbell is between the snare and bass.

 WATCH AND LISTEN TO THE VIDEO: of the above pattern.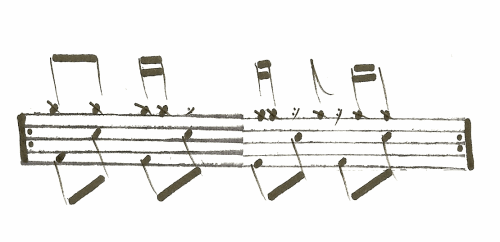 SEE AND HEAR BOTH PARTS TOGETHER.


 WATCH AND LISTEN TO THE VIDEO: Now add a double (left hand) tom at every other backbeat. Layover rimshots work well on the snare here too, as we did them with the Mambo beat, in the previous lesson.
I apologize for the hand-written examples in this lesson. I lost my notation writing application in a recent computer crash. This will have to do until I can replace it.
MORE . . . Drum Set Lessons . . .
If you haven't studied this list of 78 additional drum set lessons, you should do so, now.
****************************

Are you among the 95% good, or the 5% bad?
FIND OUT HERE:

****************************